Monthly Archives:
July 2018
J. CURTIS HUNTER
LIBERTY — John Curtis Hunter Jr, 77, of Liberty, went home to be with the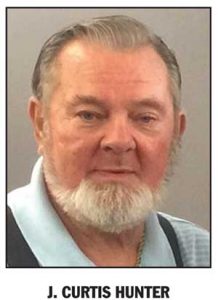 Lord on Sunday, July 29, 2018, at the Cottingham Hospice House in Seneca.
A native of Central, he was preceded in death by his parents, John Curtis and Sarah Frances "Fannie" Satterfield Hunter.
Curtis, known as "dozerman," worked in construction all of his working life and was known for his skill working with bulldozers. He and his wife loved bowling and traveling in the mountains. He attended Mt. Sinai Baptist Church.
There is far too little space and words to describe the love and joy he brought to so many lives. He will be greatly missed, but Heaven is not too far away!
He is survived by his wife of 56 years, Catherine Loretta Hunter; daughter, Cathy Lynn Gerlach; two grandchildren, Catherine S. Kelley (Kyle) and