Daily Archives:
11/14/2023
Country music can trace its beginning to the early settlers and colonists, the Scottish, Irish and African settlers who gathered around campfires and played fiddles,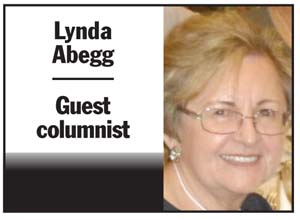 banjos and harmonicas.
In the 1950s, country music transformed into honky-tonk with twangy guitars and songs that wrestled with the pain and joy of everyday life.
Country songs are toe-tapping, heartfelt and sometimes humorous, with lyrics that tell meaningful stories of love, loss and heartbreak. They record betrayal, lost loves, loose women, beer, bars, trucks and trains.
In 1969, Johnny Cash, dressed in black and wearing a classic black cowboy hat, released a record called "A Boy Named Sue." It was a dark but humorous song about a boy whose father named him "Sue" to teach him to be tough, then the father skipped town. Of course, the boy is bullied because of his name and becomes a rather mean hoodlum type who spends his days searching for his father so he can kill him. The song was so popular that it won a Grammy.
One country song tells about a murder. In the 1999 hit "Goodbye, Earl" the Dixie Chicks tell the story of two friends, Mary Ann and Wanda, who plot the murder of Wanda's abusive husband, Earl. The murder goes off without a hitch, which is OK because no one liked Earl anyway. The two friends open a successful roadside stand. It is a surprisingly lighthearted and fun song. While some people felt it cast a much-needed spotlight on the problem of domestic violence, others said it condoned murder, and several radio stations refused to play it. The music video won both the Academy of Country Music and the Country Music Association Video of the Year awards in 2000.
"The Night the Lights Went Out in Georgia" is a classic country song. Written by Bobby Russell in 1972, it was popularized by Vicki Lawrence. Reba McEntire's iconic performance was released in 1992. This song tells a powerful story of love, lies, betrayal, heartbreak, murder, revenge and a wrongful conviction by cops and judges that resulted in the death of an innocent man — it's an entire soap opera in just under four minutes.
Now that Halloween is over and all the stores are decorated for Christmas, holiday music is everywhere. Holiday music can make you happy or give you that "bah-humbug" feeling. One song that has become a holiday staple is a song recorded by Patsy & Elmo in 1979. The popular holiday song, "Grandma Got Run Over by a Reindeer," is one of those love-it or hate-it kind of things.
Randy Brooks wrote the song in 1977. The lyrics may seem a little gruesome at first, but it has a catchy tune. Brooks said he was tired of the sentimental classics and went to bed with his guitar and a bottle of scotch and wrote the song. It is rumored that "grandma" had left Brooks out of her will. His song tells the story of how grandma, who had a little too much egg nog, was walking home in the snow when she was run over by Santa's reindeer.
The song is a safety warning and is meant to keep grandma safe during the holidays. Don't wear strappy red high heels. Put on those black thick-soled shoes (even if they are ugly), because they will keep you from falling. Be sure to look both ways, and up, before crossing the street — and lay off the egg nog.
Lynda wears red strappy heels and drinks egg nog. She's not a grandma yet. She can be reached at lyndaabegg@charter.net.