Daily Archives:
11/15/2023
COUNTY — Voters will head to the polls one more time on Tuesday to determine runoffs in Central, Easley and Pickens.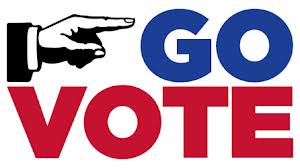 The Easley mayoral seat will be up for grabs in the runoff as incumbent mayor Butch Womack tries to hold off Lisa Talbert. Talbert had over 300 more votes than Womack in the election last week, but Womack will look to fill the gap with candidate David Cox not qualifying for the runoff after getting 723 votes.
In Pickens, Allie Winter, Morrell Stokes and Floyd Rogers will face off again for the final two seats up for grabs on Nov. 21. Each candidate received over 230 votes in the previous election and will look to join Danny Adams, who earned the third open seat in the municipal election last week, on council.
Finally, incumbent Joe Moss and Doug Barry will compete in the runoff for Central City Council this week after falling within two votes of each other during the Nov. 7 election. The winner will join Lynn O'Dell Chapman and Curtis Peek on council after they were previously elected last week. There will also be a runoff in the special election for the seat formerly held by L.C. Hayes between Robert Carl Griffin, who gained 117 votes last week, and Bryan Schaupp, who gained 85 votes last week.
Runoff elections will be held from 7 a.m.-7 p.m. Nov. 21 for the Central, Easley and Pickens races.